Before we get into what acronyms like EAT and YMYL even stand for (since the SEO community practically collects acronyms like Pokemon), let's discuss the nature of this update itself.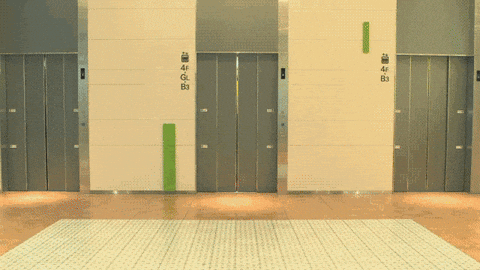 "This has probably been the most confusing update I have ever seen in the SEO industry. It has people arguing over names, niches and effects the update has had like any other I have seen before." – Charles Floate, SEO Professional
E-A-T: The "A" Must Stand for August 1st?
Nah, it doesn't. We're just being cutesy.
On August 1st (2018), Google made an announcement (well, Danny Sullivan did for them via @searchliaison) indicating they had released what they had called a "broad core algorithm update." Multiple members of the SEO community voiced negative fluctuations and drops in their sites and tracking systems that correlated to the release. Based on these observations, several in the SEO community commented that YMYL (Your Money or Your Life) sites appear to have received the hardest hit(s).
If you aren't in the YMYL "loop," YMYL sites are qualified by the following, as stated directly by Google in their Search Quality Ratings Guidelines:
Pages that

solicit personal information

, such as personal identification numbers, bank account numbers, driver's license numbers, etc., which could be used for identity theft.

Pages

used for monetary transactions

, on which users might give their credit card or bank account information; for example any page that allows you to buy something.

Pages that

offer medical or health information

that could impact your physical wellbeing.

Pages

offering advice on major life decisions

, such as pages on parenting, purchasing a home, a vehicle, etc.

Pages

offering advice on major life issues that could impact your future

happiness and finances, such as pages giving legal or financial advice.
Oh, and not to worry, we're getting there. Like we'd forget EATing 😉
EAT: A Three-Letter Measurement To Rule Us All?
No, really, what in the hell is EAT?
As that's a loaded question, let's make like a toddler in a clothing store and unfold.
What does EAT even stand for?
Expertise, Authoritativeness, and Trust.
Here's the big plot twist and how this all ties together:
[bctt tweet="Remember that update that rolled out August 1st? EAT has been identified by SEO community to be the new change that is heavily influencing ranking drops on predominantly YMYL pages." username="DominateWithSEO"]
What? EAT's in the Guidelines?
Yes. From what we understand, it's been there all along, too. EAT is nestled in Section 4, Part 1 of the aforementioned Google Search Quality Rating Guidelines.
…or, we'll be nice and just explain. These aren't in order but are our summation of what this section details for optimal ranking:
Main Content (MC):

The content on the page needs to provide a reasonable solution to the searcher's needs. Minimal, bare content gets down-ranked or derailed altogether. So remember MC:

MC Hammer, but minus the pants and Hammer.

Supplementary Content (SC):

Accessible topics that provide further, enlightening details relevant to a searcher's topic.

Reputation:

A positive reputation for page topics (this tends to indicate domain authority).

Auxiliary Info:

Standard pages that should be found on a successful, well-constructed page: Contact, About Us, etc.

Design:

The site be designed functionally and in a manner that allows quick and easy access to users.

Updated:

The page should both updated, edited, and maintained in a reasonable timeframe.

E-A-T:

As suggested by the name, expertise, authoritative, and trustworthiness are now all big players in how pages are ranked. If they're expert, provide an authoritative source, and gives users trustworthy information, the rank will go up.
Essentially, continue what you've already worked on how you get your page ranked (ultimately, just see our #1-6) with SEO knowledge that we're already aware of, but now, with the August 1st update, EAT pulls a stronger punch when it comes to ranking elements based on expertise.
Okay, but what is Google considering "Expert"?
Well, it doesn't have to be actually written by an expert. That's mostly a misnomer. Mostly.
What Google is aiming for with this measure for users is confident, authoritative information. Just because an article wasn't written by someone with a PhD doesn't mean it's not considered expert.
Hey, we don't have PhDs, but because of our years of other schooling and experience and thusly our ability to identify accurate information and then disseminate relevant portions to readers is what qualifies us as "expert" by Google's standards, not a title.
BUT.
But.
Per Google, there are a few cases, though, where credentials are "a thing" and apart of the new style of writing:
Financial advice

Medical info

Substantial and quality hobby pages

Advice pages that can potentially wreck an individual's health, well-being, or bank account
This is where/why previously mentioned YMYL sites are getting hit. Additionally, this is a main reason this update has also gained the nickname "The Medic Update." A lot of YMYL sites that were slashed down in rankings were health-based sites.
Example: Ooh, ooh! Pick us! This article!
We're using our expertise, knowledge, and dedication by writing an article on Google's latest algorithm. For ranking purposes, and by Google's standards, we don't need to be an MD or PhD to be considered "expert" for that. Why? Because you aren't going to accidentally ingest something that will kill you because we misguided you and accidentally stated that the "T" for "trustworthiness" actually stands for "(Mr.) T."
(We hope this is obvious, but sadly, that is certainly not what the "T" stands for here.)
If we wrote an article on congestive heart failure, first, you definitely shouldn't trust us, but secondly, Google's additional weight to the EAT portion of the algorithm update will (rightfully) lower the rank of our page. Our advice as SEO doctors and not medical doctors would not only be unreliable, but potentially life-threatening. No worries though, medical advice isn't our thing 😉
[bctt tweet="End point: If the page you're writing could potentially change someone's life negatively, the author should, indeed, have the necessary fancy-ass credentials." username="DominateWithSEO"]
If you're writing everyday things, even on specialty topics such as this article, you'll be ranked higher for your expertise, but expertise in these accounts doesn't require a zillion years of schooling. Instead, just accurate, reliable info.
How do we update pages to accommodate EAT? Is it now MD or GTFO?
If you're

not

covering a topic that could impact someone's well-being, then it's

okay for you to be the expert so long as you've put in the time and effort to create quality content

.

If you

DO have pages that can change someone's life

, then ensure that the

content written has been created, edited, or verified by someone with the appropriate credentials

for the content.



Example 2: If you're writing about income taxes, the article or page should have the name and credentials of whoever approved (whether, again, created, edited, or verified) the content was accurate to the best of their knowledge, probably someone such as a CPA.
Example 3: If you're covering weight loss by diet, you should have either a doctor or extender (MD, PA-C, CNRP, RN, etc.), especially with the helpful letters that follow indicating their training.
How does Google determine that you are an expert when you need to be, though?
This will be hard to stomach, but sadly, there's no rad person that lives in your computer to check webpage credentials for you.
Instead, mostly, searches are run through algorithms. What are algorithms looking for, especially based on these updates? Specifically, there are a few things that appear to be the driving factors in getting down-ranked since EAT's drop.
Among the YMYL sites, according to Charles Floate (as mentioned above), those down-ranked the hardest have the following in common (in other words, DON'T do these things). The down-ranked sites:
Have no author

Have no about page

Have poor site quality overall

Have no social profiles
If any of these are on your pages, they're likely contributing to a lower rank. Fix them and with quality detail and you stand a much better chance at finding higher rankings on SERPs.
But will we all make it through this update?
Debatable, but we're up for the fight! (Yes. We'll be just fine.)
But what if we aren't fine?
You should contact us! We're not only fun to talk to, but we can fix or upgrade your SEO like whoa. We can help you overcome the EAT Monster. It's what we do. We've got faith you can survive the SEO Storm of Confusion since the update, but if you don't have time or just don't feel like it, get us on board. We'll help you dominate your competition.